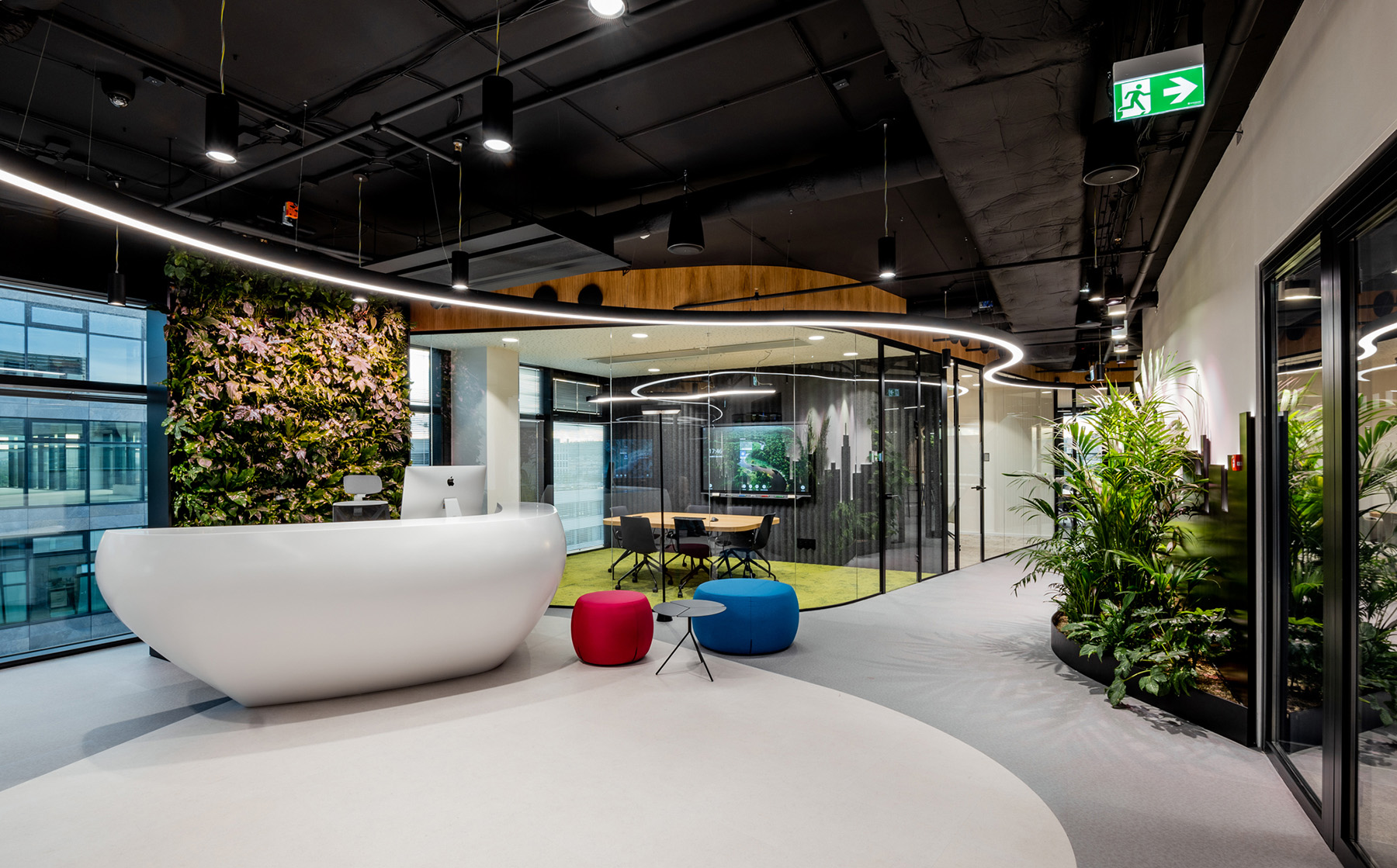 A Look Inside PKV's New Brno Office
Engineering consultancy PKV recently hired architectural studio PREMIER Interiors to design their new office in Brno, Czech Republic.
"We have been hired to design offices in Brno Vlnena Campus by PKV company. Our studio procured project management for the supply of atypical furniture. The company uses modern technologies and is environmentally friendly.

The company deals with modernization of enterprises with respect to the environment. It helps clients reduce energy costs and carbon footprint. That's why Andrea Pastrnek designed a unique interior which uses smart solutions in agreement with the company's philosophy. There is a number of high-tech devices in the building such as the lighting that is regulated only through applications. The switches are completely absent," said PREMIER Interiors.
Location: Brno, Czech Republic
Date completed: 2020
Size: 10,763 square feet
Design: PREMIER Interiors