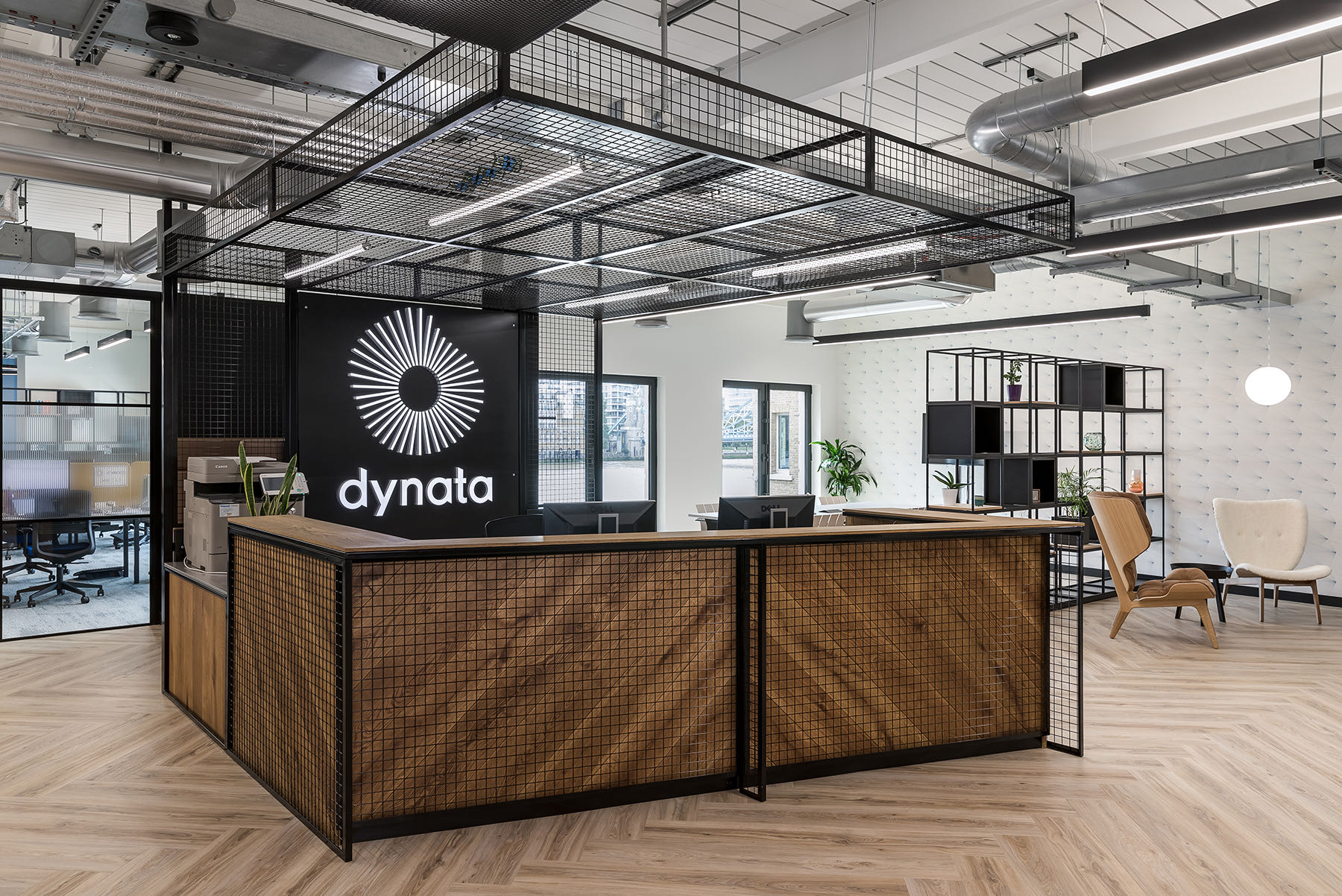 A Tour of Dynata's Modern London Office
Online market research firm Dynata hired workplace design studio Oktra to design their new office in London, England.
"Informed by the geometry and curves of Dynata's brand image, we created an environment that compliments their standout building and location. On entering, visitors are greeted by the reclaimed timber and steel of the reception desk, as well as the brightly displayed Dynata logo. We built in a variety of different meeting spaces, from private booths and semi-quiet spaces for taking part in digital meetings, to a large central staff presentation area. A wide variety of workspaces, from fixed desks through to formal meeting rooms with adjustable partitions, helps break up the space so that it can cater to all functions.

We maximised the building's potential by accentuating its stunning views across the Thames to Tower Bridge, keeping windows the focal points of Dynata's waiting lounge and breakout spaces. Black steel mesh, contrasting with the pops of colour that emerge throughout the space, tie the design together visually, as well as curated luxury furniture items like high-back chairs upholstered with sheep's wool. Having factored COVID-19 into our design through choices that support social distancing, and administering the project under full lockdown regulations, we are proud to have delivered success in such unexpected conditions," says Oktra.
Location: London, England
Date completed: 2020
Size: 12,500 square feet
Design: Oktra