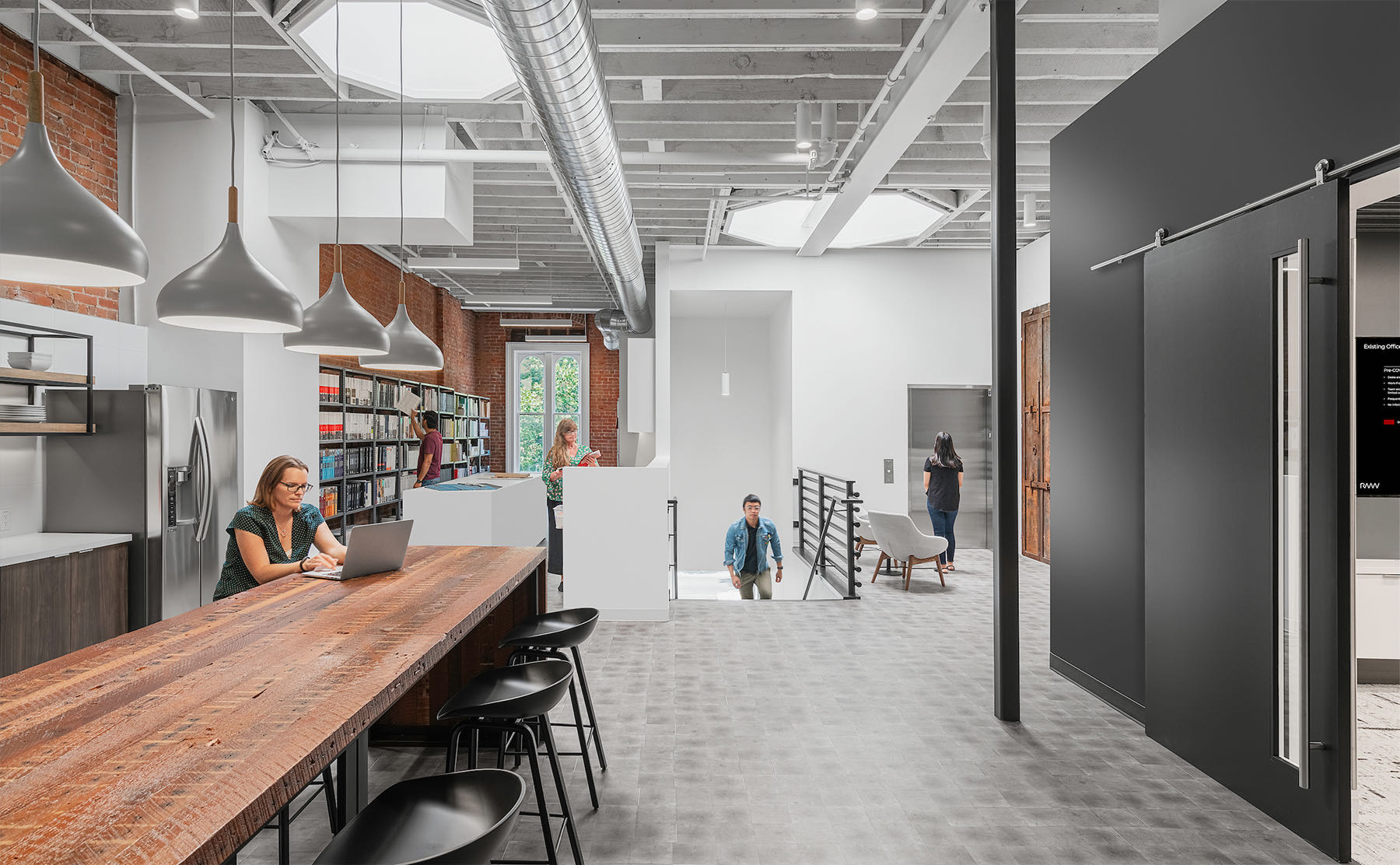 A Look Inside RMW's New San Jose Office
Architecture firm RMW architecture & interiors recently moved into a new office in San Jose, California, which they designed themselves.
"Driven by a vested interest in seeing downtown San Jose's urban core revitalized, RMW chose a historic building near the iconic Bank of Italy building and Fountain Alley for our new home. The neighborhood's storied past and the building's historic character inspired our decision to honor the original structure by accentuating the native materials. This quest for authenticity and sustainability embodies our approach to adaptive reuse projects and serves to extend the vitality of the built environment for the benefit of communities.

We designed our entry at the second floor to invite staff and guests into a welcoming hearth. Filled with daylight from skylights above, this open lobby blends naturally with the library and break area, facilitating our connection to each other and allowing for the effortless exchange of ideas. A custom, standing height table built from on-site salvaged wood anchors this multi-functional area, and offers increased flexibility when combined with the neighboring conference room. A steel portal cut through textured brick walls leads to the open design studio, where an airy 15-ft ceiling embellishes this creative, open workplace," said RMW architecture & interiors.