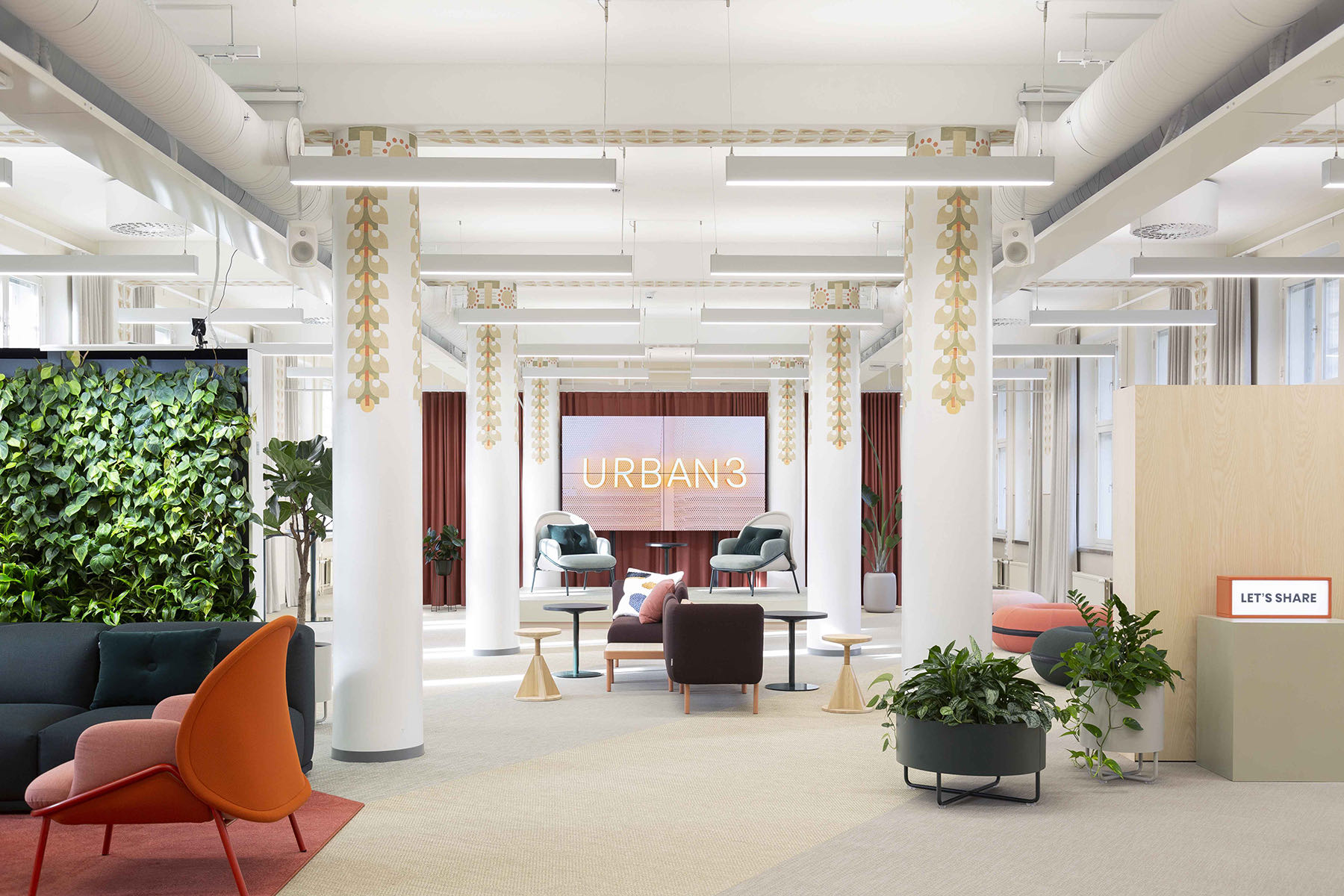 A Look Inside Urban3's Cool New Coworking Space in Helsinki
Coworking platform Urban3 reached out to design agency Mint & More Creative to design their new coworking hub in Helsinki, Finland.
"The hub was designed to be bold, inclusive and interactive to bring the community together, inspire new ideas and represent their sustainable values and participative culture.

Urban3's building was recently restorated to its original glory, meaning the space is under conservation, which added an extra challenge to the design. It meant that the look and feel was mostly created with furniture. The hub's aim is to be an inspiring pioneer, so no compromises were allowed. The style and colour palette of the hub were inspired by the original decorations, though interpreted creatively.

Mint & More's design aims to reflect the users' values and culture, and empathically offer solutions to both current and new, unpredictable problems. Mint & More organised workshops for the users of Urban3 to map out their needs and create a unified concept. The results of the co- design are evident in the open and adaptable space with an intuitive feel. Inclusivity and sustainability are important values in design, and that's why for example the stage has its own ramp for equal accessibility, and recycling is visible in materials and use. Urban3 is designed to be adjustable and interactive so that it can be rearranged as needed.

This hub "version 1.0" will live and evolve with its users and their needs and innovations. The custom furniture is made to be versatile and fun, for example the light boxes with changeable texts or the showroom displays that digitally exhibit the community members' work. The whole space or parts of it can accomodate vastly different types of moments & events.", says Mint & More Creative.