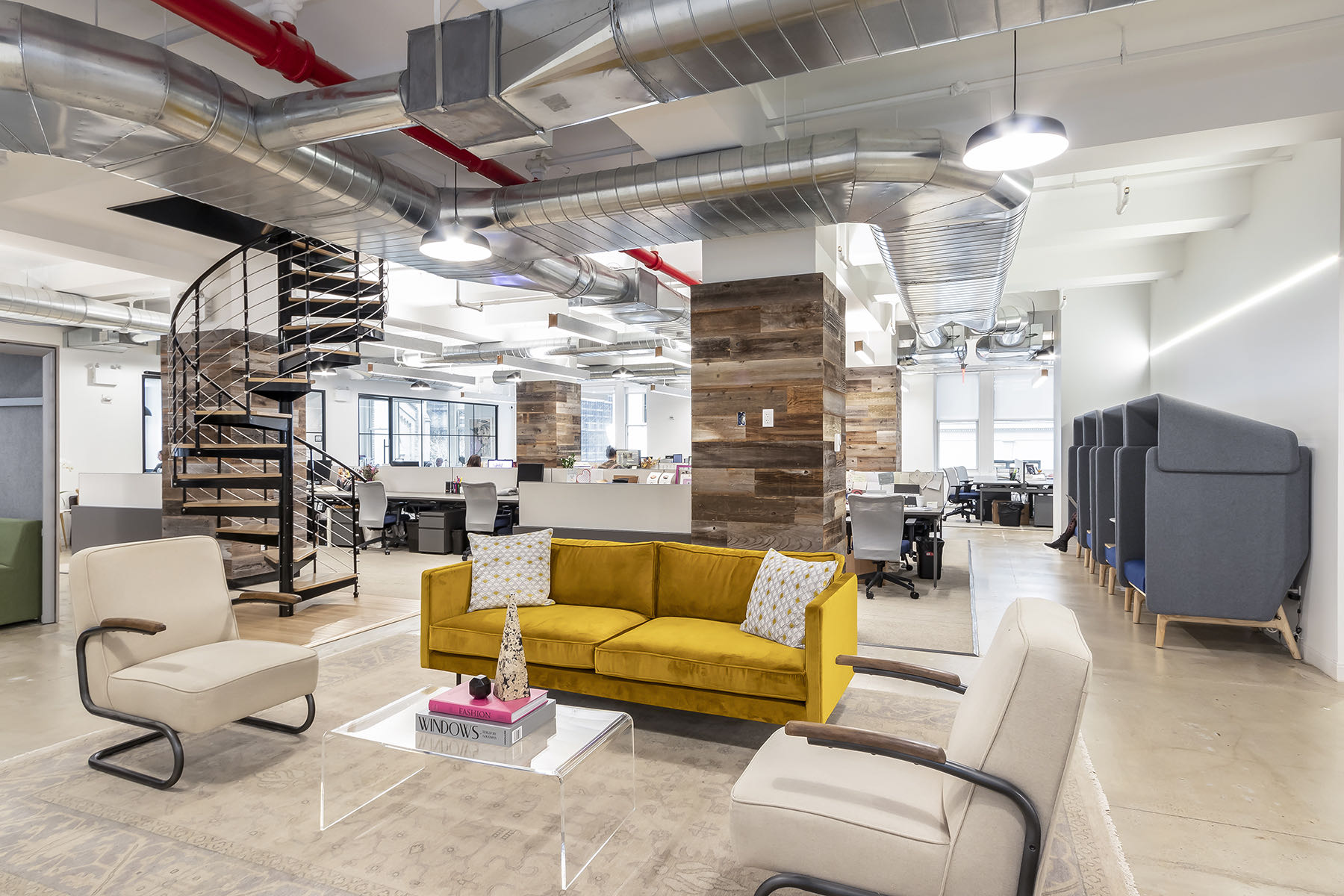 A Look Inside DKC's Modern NYC Office
Public relations firm DKC recently hired architectural design firm Sydness Architects to design their new office in New York City, New York.
"As the top public relations agency in New York, DKC was looking for a design for their headquarters office that was emblematic of the vigor and enthusiasm that they bring to their various clients and projects. Joining two floors in a Manhattan office building we were able to segregate spatial assignments so that they better suited the adjacencies that are so critical in the day to day operation of an agency such as this.

Creating specific elements within the design, that signal distinctive typologies of use and focus, the results speak to a diverse yet unified statement. High open ceilings allow for the mechanical services to be exposed and give the open areas a spaciousness that feels expansive. Working groups are defined by efficient bench seating clusters and separated by comfortable seating lounges. The space is sprinkled with private phone "booths" and small meeting pods that create intimate locations for more intensive discussions away from the larger clusters," says Sydness Architects.
Location: New York City, New York
Date completed: 2019
Size: 19,000 square feet
Design: Sydness Architects
Photos: Jon Nissenbaum