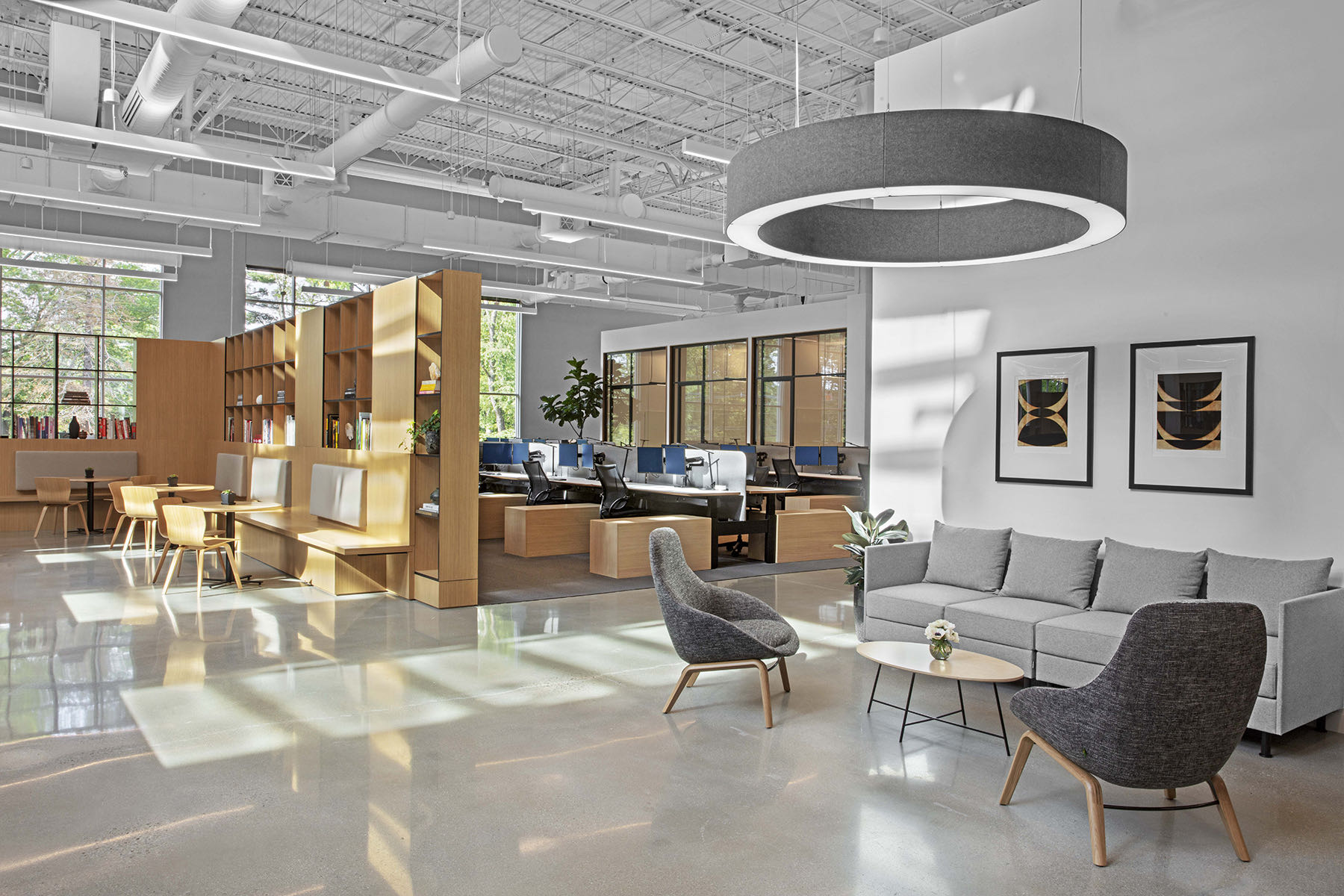 A Tour of Kering's Elegant Wayne Office
Luxury goods company Kering recently hired architectural design firm HLW to design their new office in Wayne, New Jersey.
"With the opening of offices in Wayne, Kering continues to strategically invest in the region to cope with the increased demand and continued growth of its Houses in the market. These new facilities allow for the Group to better adapt to House specific strategic changes, including volume growth, while the benefits realized will allow for the continued success of the Group and its Houses for the years to come.

Technology was an integral component of the building's architectural design in order to achieve the highest functionality with the lowest level of aesthetic intrusion. Some of the key tech features of Wayne include a Tech Bar and a Retail Lab to validate new in-store tech solutions in order to better manage retail and end users' IT-related activities for the region.

The interior of the building, which was designed by architecture firm HLW, blends elements of French style, simple materials, and a neutral color palette to balance sophistication and warmth with the building's industrial nature. Taking inspiration from Kering's Paris office's central courtyard, which anchors the flow of the workspace, HLW designed a 50-foot stadium staircase, which leads to a mezzanine level and cascades into the cafe, offering views out onto a nearby golf course though 24-foot-tall windows.

With sustainability at the heart of Kering's mission, the new operations center was designed for a LEED Gold certification. Sit-to-stand personal benches are situated along the wall of windows that line the length of the building to ensure each employee is surrounded by natural light. This access to daylighting and views of greenery further illustrates Kering's commitment to a healthier work environment," says HLW.
Location: Wayne, New Jersey
Date completed: 2020
Design: HLW