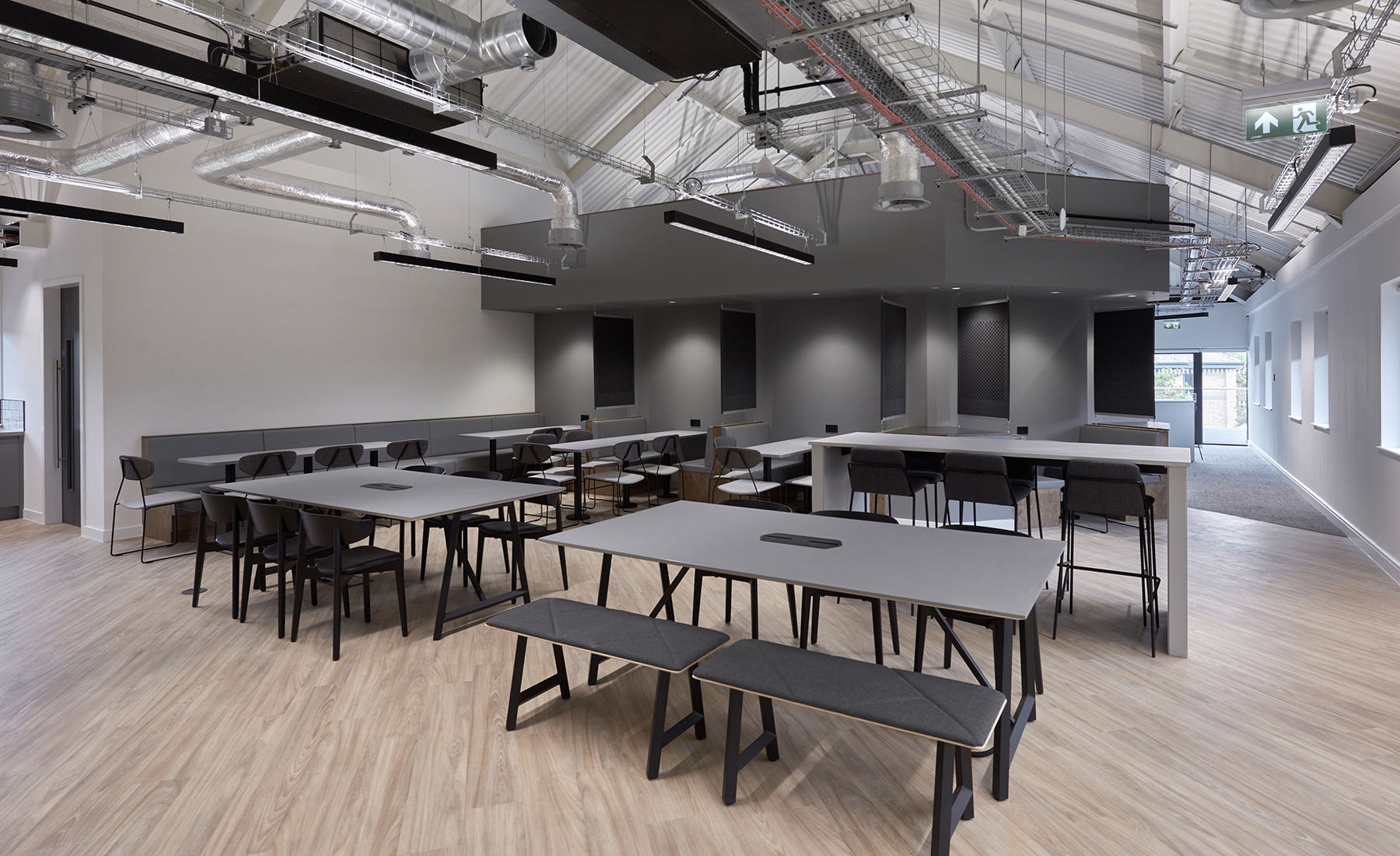 A Look Inside Fathom3's New West Yorkshire Offices
Research and product development firm Fathom3 recently hired workplace design firm Oktra to design their new office in West Yorkshire, England.
"Fathom3 were looking for a new office fit out able to support both the focused, technical aspects of research and development, as well as the more collaborative and experimental elements of their work. We designed a radical split workplace model in which these two separate ways of working would each have their own allocated environments while still remaining connected to the other, mimicking the thought process of the creative mind.

Our design team divided the building right down its spine, delegating one half the 'dark' side – featuring workstations available for focused work – and the other the 'light'. This brighter side is accessed through large double doors, and comprises semi-open meeting and collaboration spaces. Each side of the building has its own entrance, giving the employees complete control over their daily working narrative, as well as a third entrance from the newly built first floor terrace.

The finished workspace promotes employee wellbeing through active design, and with the cycling storage and shower facilities provided, grounds itself firmly in a sustainable future. The auditorium on the first floor, accessible through the terrace entrance, gives Fathom3 the space they need for their townhall meetings, as well as a bespoke environment in which to host internal and externally focused events. Mirroring their brand, the overall space is practical, forward-thinking, and bold," says Oktra.
Location: West Yorkshire, England
Date completed: 2020
Size: 12,000 square feet
Design: Oktra
Photos: Richard Kiely