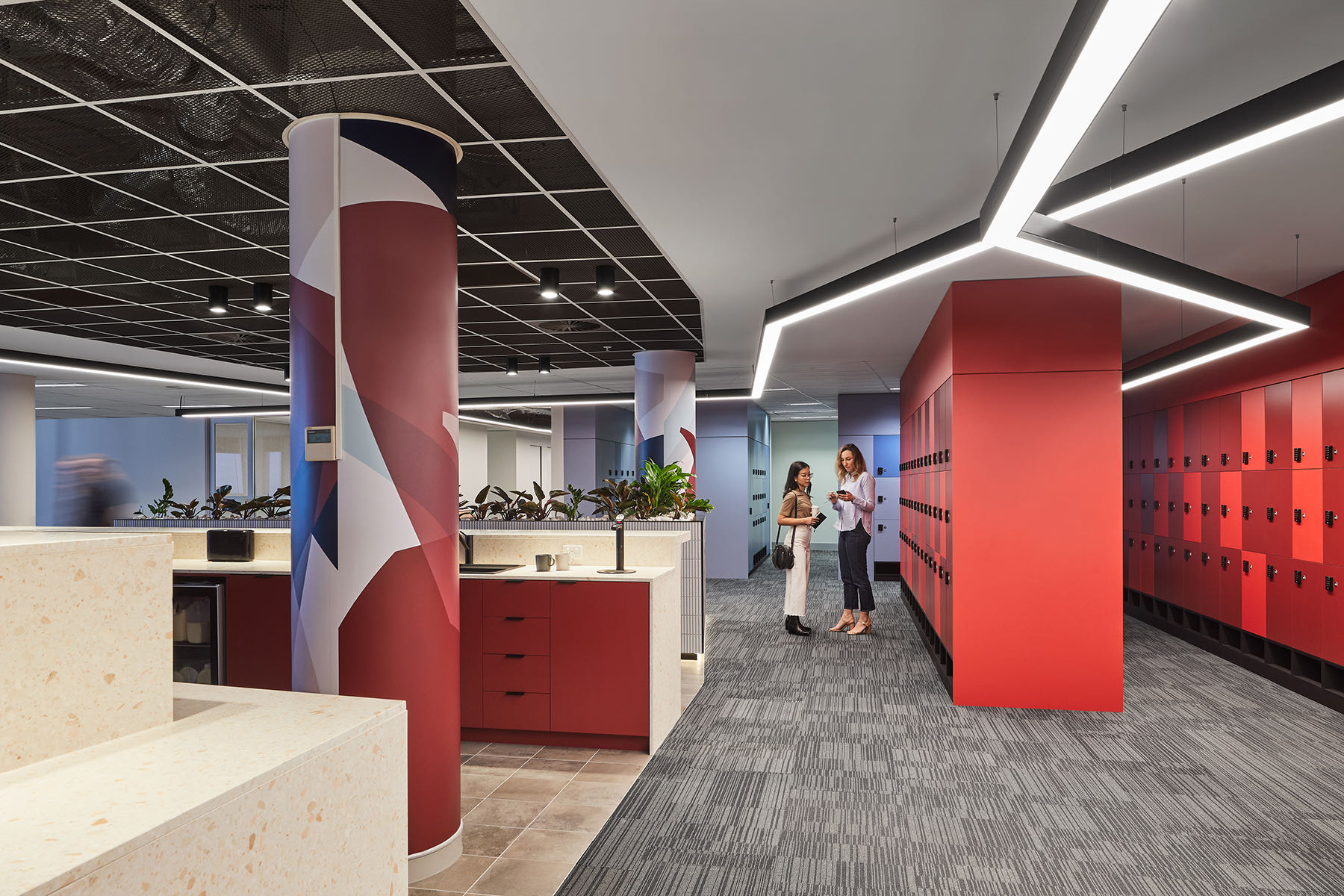 A Tour of Western Australian Government's Perth Office
Architecture and interior design firm Hames Sharley recently designed a new office for Western Australian Government in Perth, Australia.
"A strategic briefing process included ten leadership interviews, two rounds of 60-person workshops, an all-user planning review, and an all-staff town hall attended by 540 staff. This resulted in an understanding of the future work the office needed to support, and a co-created menu of work settings to meet those needs. User feedback from initial test fits/zoning plans was overtly included, leading to a planning response supported by the vast majority of staff. This included six distinct zones offering focus, process or collaborative workspace around a single kitchen hub that is scaled and functionally equipped to serve a potentially very high-volume usage.

The concept design weaves between four project-specific inputs: our client's vision and their aesthetic responses, defined through the workshop process; the functional work these groups conduct at a whole-state scale; and a Reconciliation Action Plan artwork specifically commissioned by DPLH.

The sheer scale of our client's work led the overarching design narrative and informed a vibrant graphics and wayfinding approach.

The result is a scheme of bright-and-bold colour and finishes that respects and responds to the context of our client and resonates with their staff. Importantly it hits the brief of being anything but 'beige and bland'!," says Hames Sharley.
Location: Perth, Australia
Date completed: 2020
Size: 75,347 square feet
Design:  Hames Sharley
Photos: Douglas Mark Black