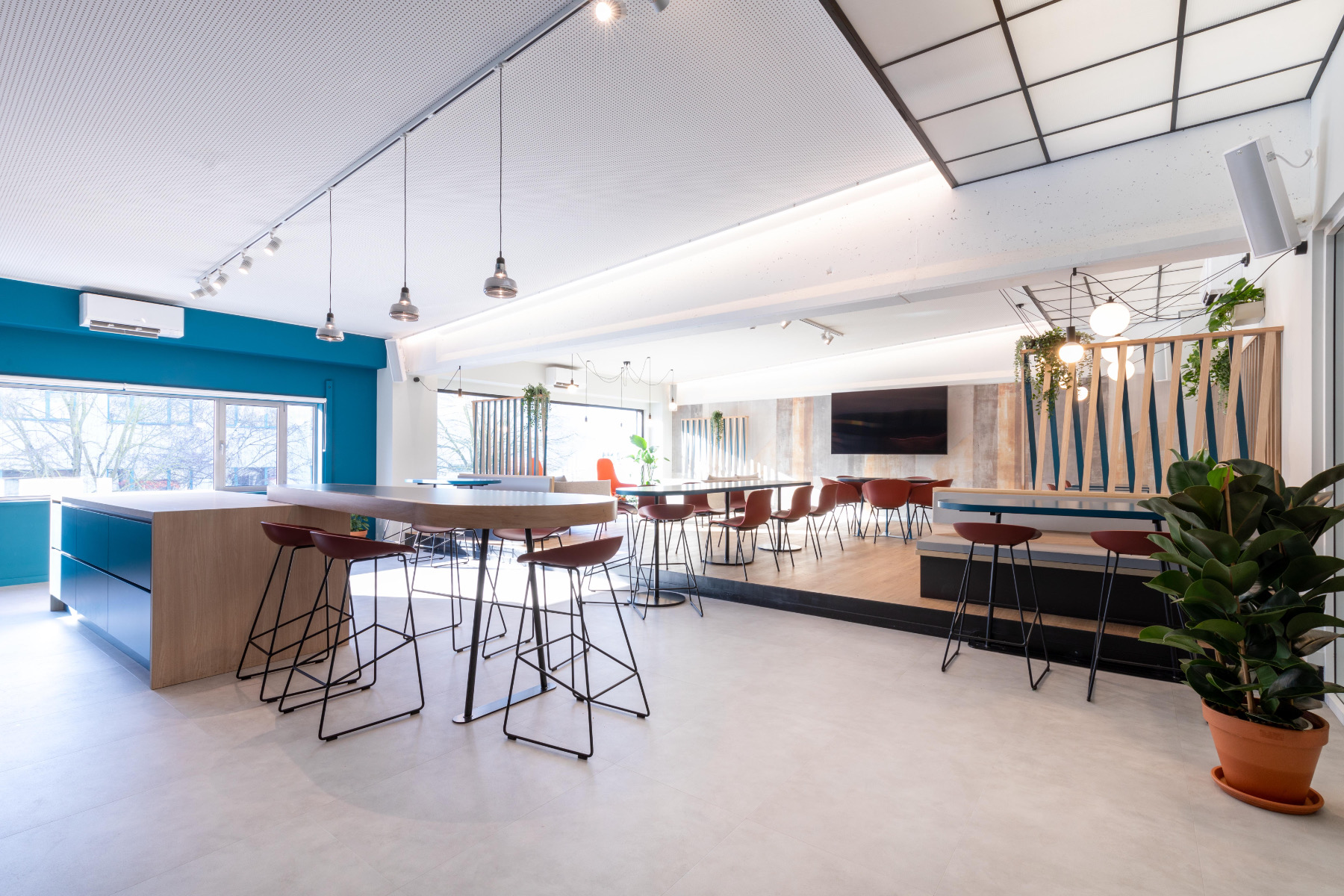 A Look Inside Bemac's New Liege Office
Manufacturing company Bemac recently hired architecture firm Twodesigners to design their new office in Liege, Belgium.
"Getting support from an interior design agency was therefore obvious to them when it came to setting up their cafeteria. It was therefore necessary to be able to give an original touch to this space while keeping the team spirit very strong within Bemac. In short, feel good there! Challenge met! The kitchen section incorporates several functions and therefore allows different uses depending on the time of day or the number of people present in the space.

A small informal meeting around the large custom-designed table? The cafeteria has been divided into several spaces (kitchen, high stools, benches, chairs, sofa and divan) by wooden trellises entirely designed to measure and which also allow to integrate plants in order to make the space even more cozy. Special attention has also been paid to lighting and brightness in this space where you can meet, discuss, eat, celebrate a birthday or even organize a small speech with a screen for presentations or watch the matches of football world cup! Next to the training and meeting rooms a small informal coffee and discussion area has been designed by our interior designer team to provide everything you need for coffee and drinks. The whole in a custom-made furniture with a surprising color," says Twodesigners.
Location: Liege, Belgium
Date completed: 2020
Size: 16,000 square feet
Design: Twodesigners
Photos: Halo Studio