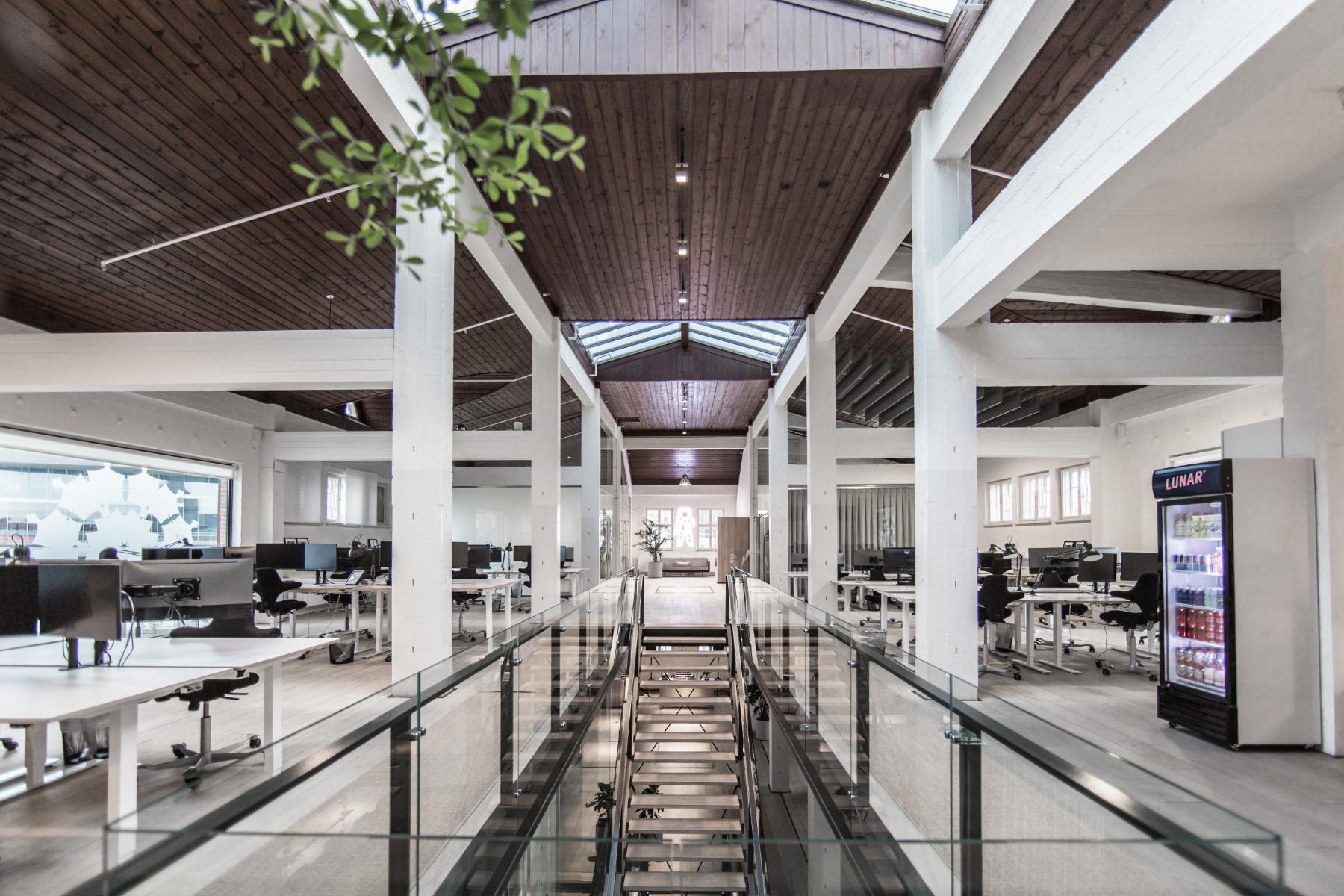 A Look Inside Lunar's New Aarhus Office
Mobile banking app Lunar moved into a new office in Aarhus, Denmark which they designed themselves.
"We have moved our Aarhus office back to where it all started in 2015 – and our new address is once again Hack Kampmann Plads. The office is located in the heart of Aarhus in the iconic building Pakhus 13.

What's more, we are lucky enough to be located by the harbour and the city centre. Not least, we are neighbors to Toldkammeret and also Dokk1!

The feel

We want to give everyone a feel of a space that is not like an office, but instead an environment where creativity is nurtured. This office has three working floors that is connected just with one staircase which gives a feeling of endless space.

At Lunar the focus is on the entire person – and we wanted to create a feel that inhabited that. We, therefore, wanted to create rooms that gave off the vibe of both times to immerse into work, but which also could be used for more chill settings like grabbing a beer or brainstorm on a new project.

The office is spacious and decorated with an eye-catching details, lots of opportunities to work away from one's desk, and of course a decor that supports the DNA of a young organisation," says Lunar.