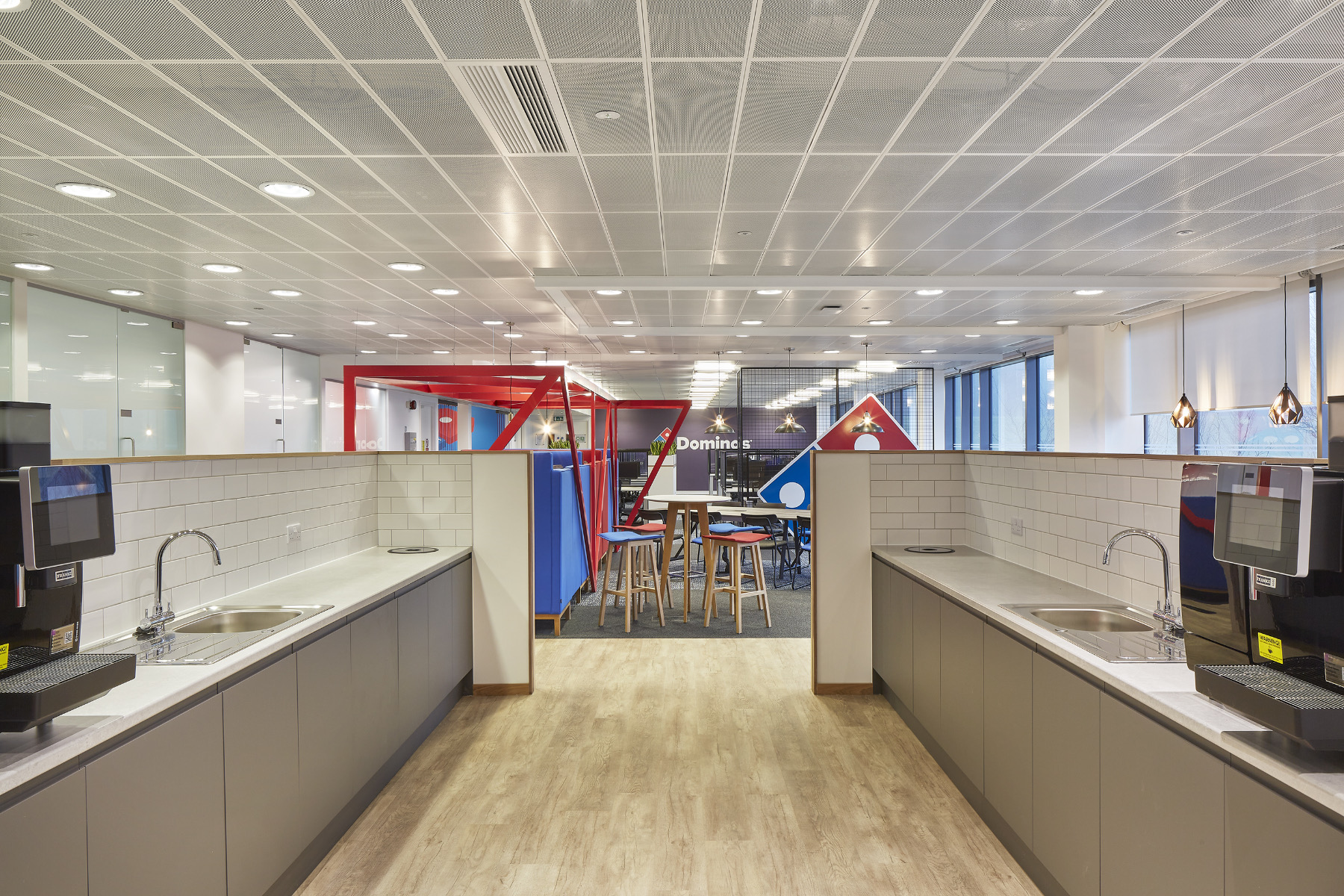 A Peek Inside Domino's Pizza's Milton Keynes Office
Global pizza chain Domino's Pizza recently hired interior design studio Rhino Interiors to design their new office in Milton Keynes, England.
"Prior to Covid disrupting our lives, Rhino Interiors were tasked with conceptualising a 5,000 sqft space for Domino's Pizza Group. Originally combating too little space, Domino's now had to tackle an excess of space in their new and unfamiliar Covid world, with teams all working from home at the time. With flexible working and hybrid working methods emerging, they now needed an agile workspace where teams could blend working at home and the office, whether to utilise focus desks and collaborative spaces, or for a change of scenery – safely and productively.

Our designers worked closely with the Domino's team to plan a layout and design that promoted efficient people movement to reduce pinch-points and promote distancing requirements. The installation of unobtrusive desk screens and a 2-sided, mirrored kitchen design ensured the space was future-proof and ready for staff to return.

The abundance of natural light throughout the space needed to be harnessed and promoted in the space, delivering the multiple health benefits that exposure to the natural environment can bring. Strong corporate branding and colour coordination ensures the culture and values remain strong wherever you are in the space," said Rhino Interiors.
Location: Milton Keynes, England
Date completed: 2020
Size: 5,000 square feet
Design: Rhino Interiors