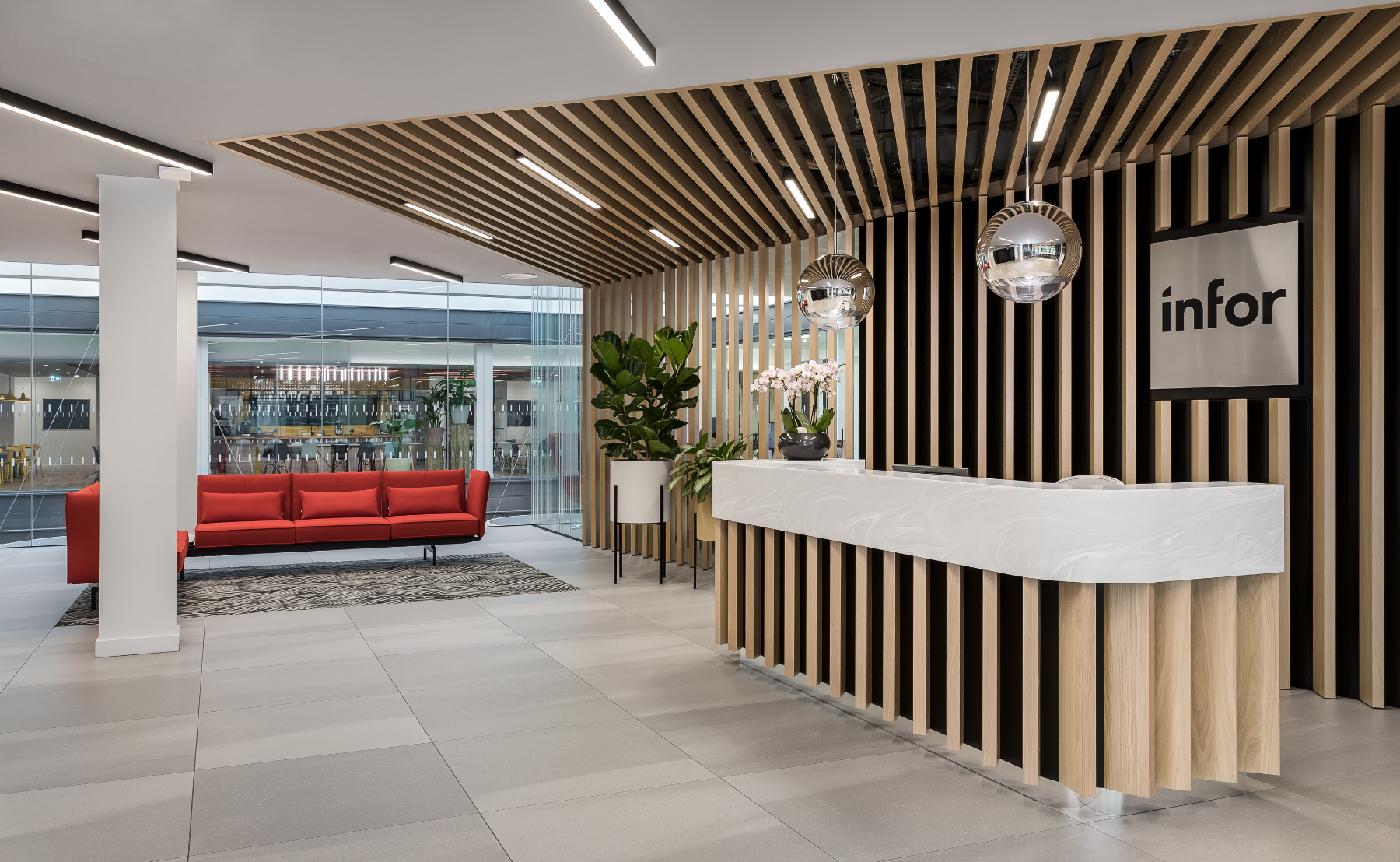 A Look Inside Infor's New Farnborough Office
Software company Infor recently hired workplace design firm Oktra to design their new office in Farnborough, England.
"Infor were looking for a workspace that would foster a sense of community pride, with strong ties to their global brand and clear consideration of the staff and client journeys throughout the space.

The client entrance leads to a reception area, branded with Infor's colours and featuring a slatted wall and ceiling at a 45° angle, maintaining sightlines while protecting the security and privacy of the spaces beyond. The breakout area features a vibrant colour scheme and a copper mesh ceiling with 360° strip lighting to draw the eye and accentuate the height of the space, while the client suite is positioned to give the best views of nearby Farnborough Airport's runway.

With its considered balance between natural light sources and artificial lighting, amenity spaces and a variety of work settings including booths, flexible desk space, permanent desk space, breakout space and informal soft spaces, this office will lend itself to the malleability of the post-COVID environment. Positioned on a single floor with the appropriate meeting and collaborative spaces, this work environment will enable Infor to thrive through collaboration, and go on to achieve their business goals," says Oktra.
Location: Farnborough, England
Date completed: 2020
Size: 25,000 square feet
Design: Oktra
Photos: Oliver Pohlmann