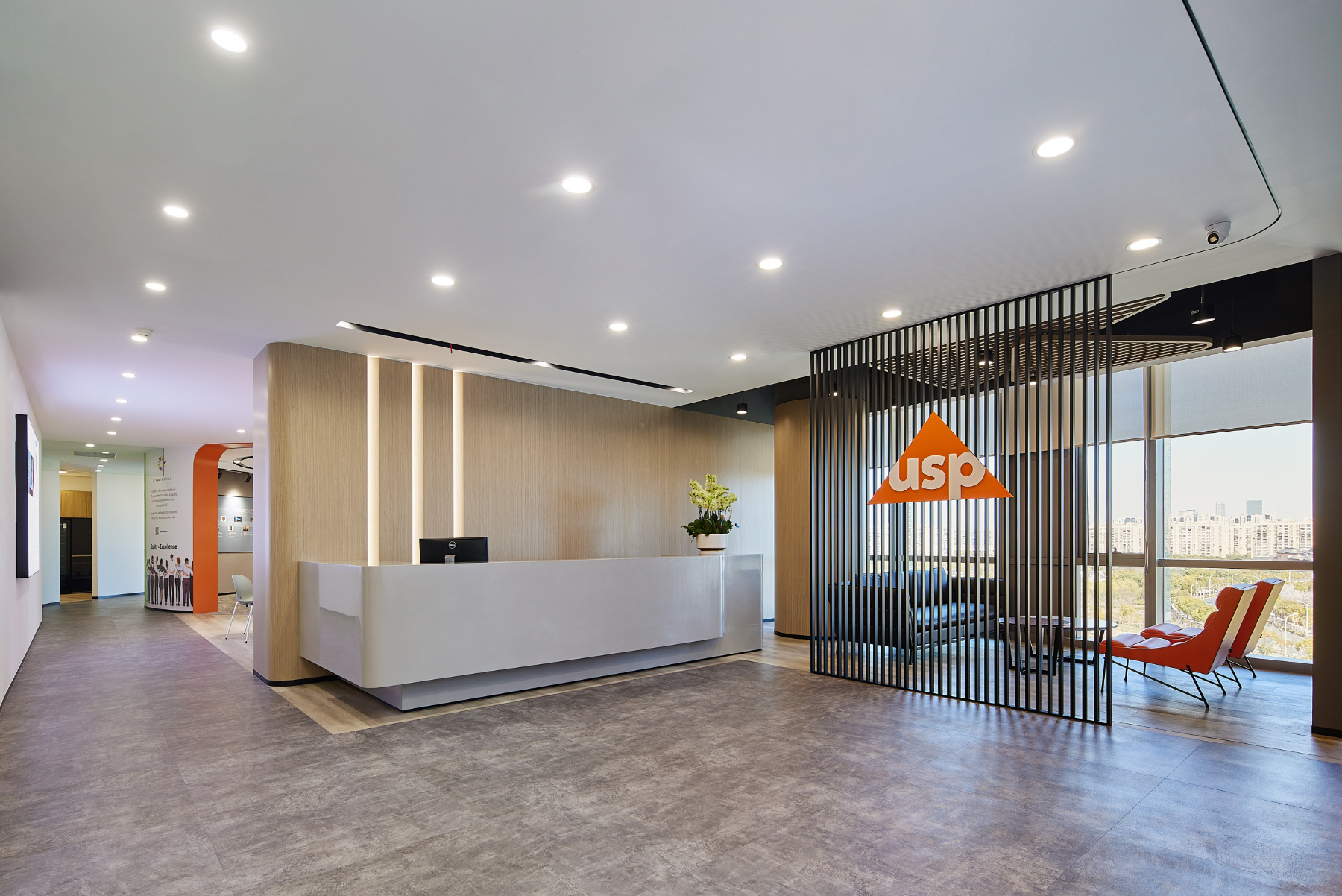 A Look Inside USP's New Shanghai Office
Non-profit organization USP recently hired interior design studio MCX Interior to design their new office in Shanghai, China.
"MCX Interior envisioned and created a high-quality, welcoming, engaging environment where their team can make great things happen. USP's brand identity inspires the use of colors, shapes, graphics and materials to connect people to the new workplace. The new office design boasts a vibrant, bright, sharp, modern, energetic and professional look and feel. The dynamic layout offers a large number of open workstations, a spacious pantry connected to an exhibition center, flexible meeting rooms and collaboration spaces while optimizing the natural light and offering transparency, flexibility and innovative technology to cater to various modern work styles.

The office design also introduces some biophilic elements, while an internal gym promotes employee wellness. The design creates a sense of community with a common purpose, which aligns with their motto: "At USP, we know that great things happen anywhere people come together with one shared goal".
Location: Shanghai, China
Date completed: 2023
Size: 11,900 square feet
Design: MCX Interior