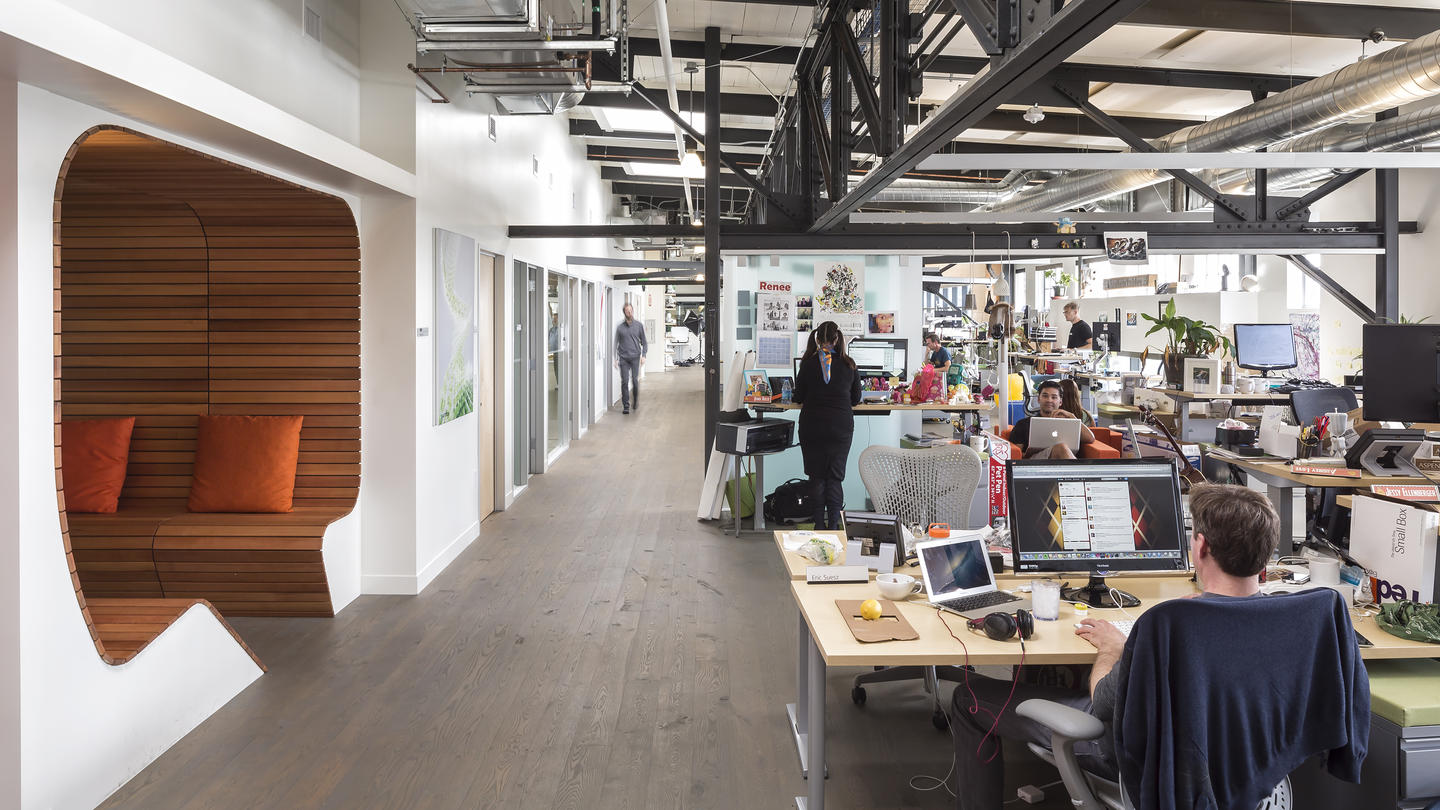 Lundberg Design

Location:

San Francisco, California

Website:
We are located in the Dogpatch neighborhood of San Francisco, in a 1933 mattress factory building. It is a perfect building for the kind of firm we are – raw concrete walls and exposed timber trusses, with high volumes and enough square footage to house our architectural practice, fabrication shop, and even a work-week apartment for Olle. The practice has always been very diverse – we have designed homes, restaurants, wineries, corporate headquarters, distilleries, hotels, apartment buildings, bars, lobbies, and even San Francisco's bus shelters. We describe our style as "nature-inspired modernism," and we strive for elegant, simple solutions in our work. We like materials with substance – wood, stone, steel; materials with heft and texture – really the opposite of veneer. For us the making of architecture is a collaborative act; between ourselves and especially with our clients – while we aim for poetry we also pride ourselves on making buildings that work very, very well.

The work is quite personal – to our clients, to the site, and to us; and to that end we have always had a fabrication shop as part of our practice. It is a place to experiment with materials and details; it is a place to build things. The shop is a way to emphasize the notion of craft in our projects – the unique piece handmade for just that moment. This enables us to at times act a little more like a sculptor, where the process of making begins to inform the end result, so that the pieces really do end up being one-of-a-kind. The act of making is different from just drawing an idea – no matter the cost the mark of the hand makes the piece a kind of gift, unique and personal to that client. It is an inseparable part of our design practice.
Projects of this designer
Benchmark Capital has recently leased the two top floors of the...

Lundberg Design has recently finished this beautiful workspace for Autodesk. Located...

In 2012 Twitter moved into new headquarters in San Francisco's South...